Partnership with Soudal Quick-Step Pro Cycling Team extended by 2 years
March 15, 2023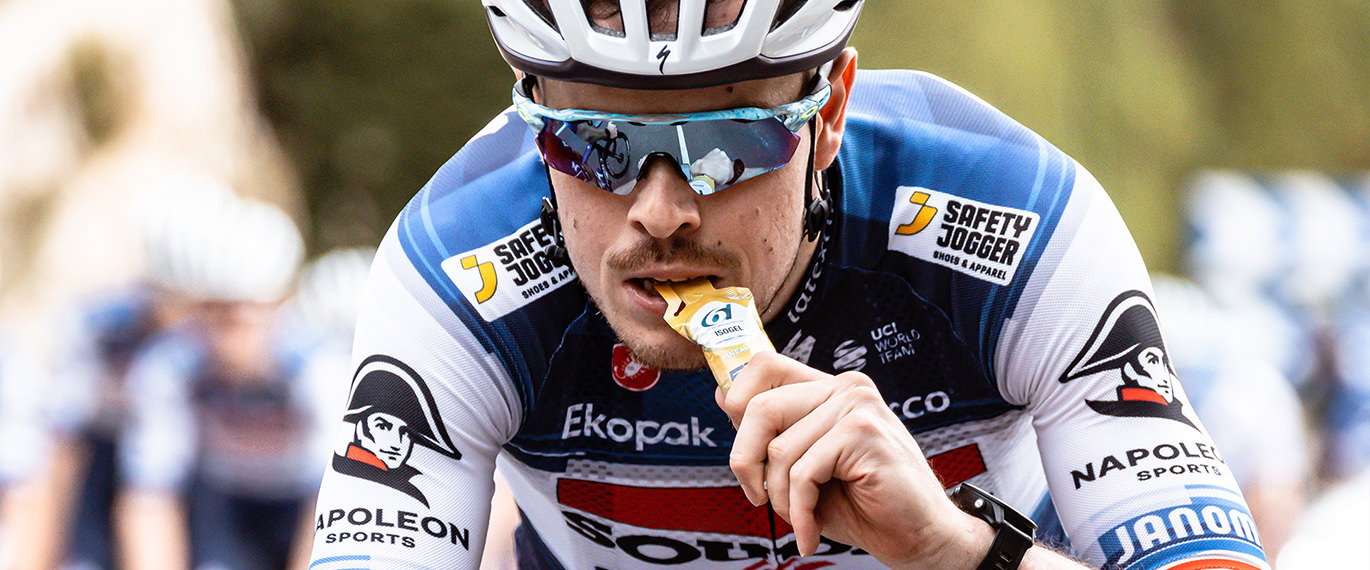 After 5 successful years with several great performances, Soudal Quick-Step Pro Cycling Team can count on the continued support of 6d Sports Nutrition.
As a brand, we are integrally enthusiastic about our wide and growing range, it fits perfectly with the vision of our project. Besides training, nutrition ranks high in cycling. In addition, we rely on science for the ideal composition of our products. With the combination of training and the right sports nutrition, we want to ensure that riders can optimise their performance.
Meanwhile, for 5 years now, 6d Sports Nutrition has been ensuring that our riders get the best out of themselves during their training and races. Also, for the next two cycling seasons, 6d Sports Nutrition will provide our men's team with scientifically tested and quality nutritional supplements that will boost their performance.
Moreover, the Soudal Quick-Step Pro Cycling Team and the riders constantly provide us with feedback related to our products. Through this close collaboration, we continue to fine-tune our products in order to maximise the performance of the riders and our customers.
Andy Baert (CEO) 6d Sports Nutrition
As CEO of 6d Sports Nutrition, I look forward to renewing our partnership with the Soudal Quick-Step Pro Cycling Team. The collaboration has since become part of our DNA.
We have been working with the team since the start of 6d Sports Nutrition. We have come a long way in the last five years, thanks to the support we get from the staff and riders of the Soudal Quick-Step Pro Cycling Team. It is nice to hear, year after year, that the products in our range make a positive contribution to the performance of the riders. We hope to achieve some nice goals together in the future.
Our target audience looks up to the team's performance and it motivates them to give their best every training session or race and take a professional approach in terms of nutrition.
Philip Jansen (Chief Medical Officer) Soudal Quick-Step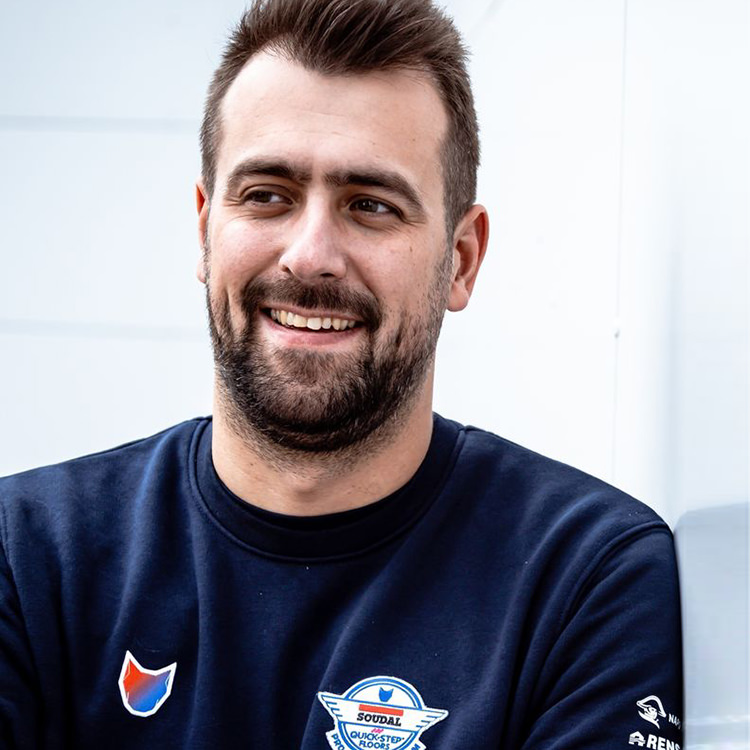 We are excited to announce the continuation of our partnership with 6d Sports Nutrition and cannot wait to see what new heights we can reach together.
In recent years, there has been a remarkable increase in the range of products and flavours available, while quality has consistently maintained its position as world-class.
Regardless of the nature or level of your sports practice, 6d Sports Nutrition has a range of products that can optimise your performance by increasing your fuel reserves and facilitating post-workout recovery.
Whether you are a passionate boxer training in your attic room or an accomplished Olympic triathlete. Easily quantifiable at 20, 30, 45, 60, 90 or 120 grams per hour, the 6d Sports Nutrition carbohydrate range offers a range of products that can effectively fuel your body.
By simplifying the process of carbohydrate counting, you can conserve your mental energy and focus on more important things. Unlike many competitors, the sodium content in all products is consistent, something that is very important to us.
Our athletes have given overwhelmingly positive feedback on these products. They mentioned the exceptional taste and extensive flavour range, as well as their remarkable gastrointestinal tolerance, even under the most intense conditions.
Among my personal favourites are the Energy Cake, Nitrate Shot and Cherry juice. Each with its own take on a dreaded classic. It is no surprise that these products quickly became a hit in the peloton. As Chief Medical Officer of Soudal Quick-Step, I confidently support the use of this product as it is certified by Informed Sport, which guarantees its safety and quality.