Remco Evenepoel is a 6d ambassador
February 16, 2023
Welcome to the 6d Sports Nutrition Team Remco!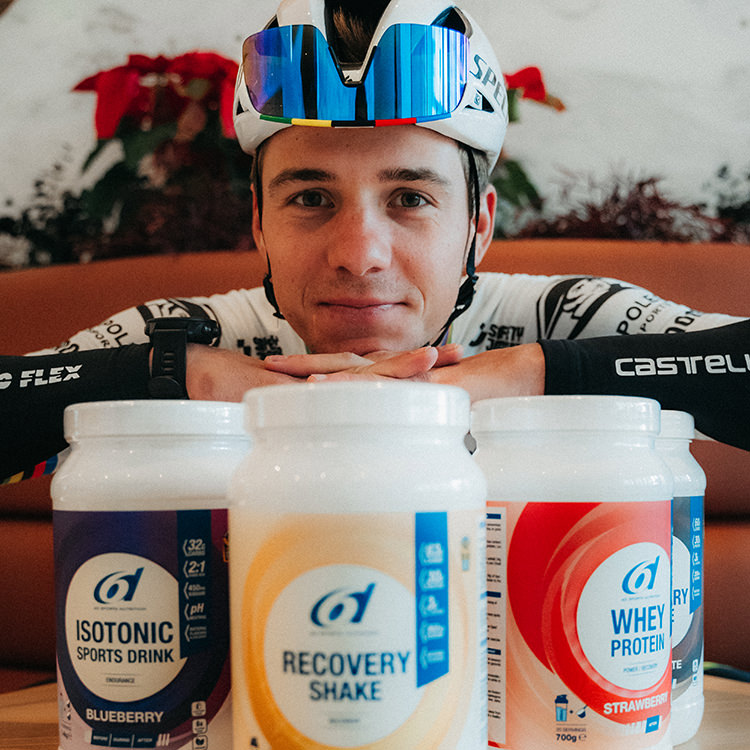 In addition to the collaboration with the Soudal Quick-Step Pro Cycling Team, we look forward to the individual collaboration established with Remco Evenepoel.
Remco will become the first ambassador of 6d Sports Nutrition anno 2023. Undoubtedly, you will now see Remco regularly in our campaigns.
We rely on science for the ideal composition of our products. With the combination of training and the right sports nutrition, we ensure that Remco can maximise his performance.
Remco constantly provides us with feedback related to our products. Through close cooperation and communication with the 6d R&D department, we continue to optimise our products through fine-tuning. This allows him to get the best out of himself during training and competitions.
Remco Evenepoel
Every second, every percentage, every extra bit of power counts.