Interview: Tokyo 2021 - Emma Plasschaert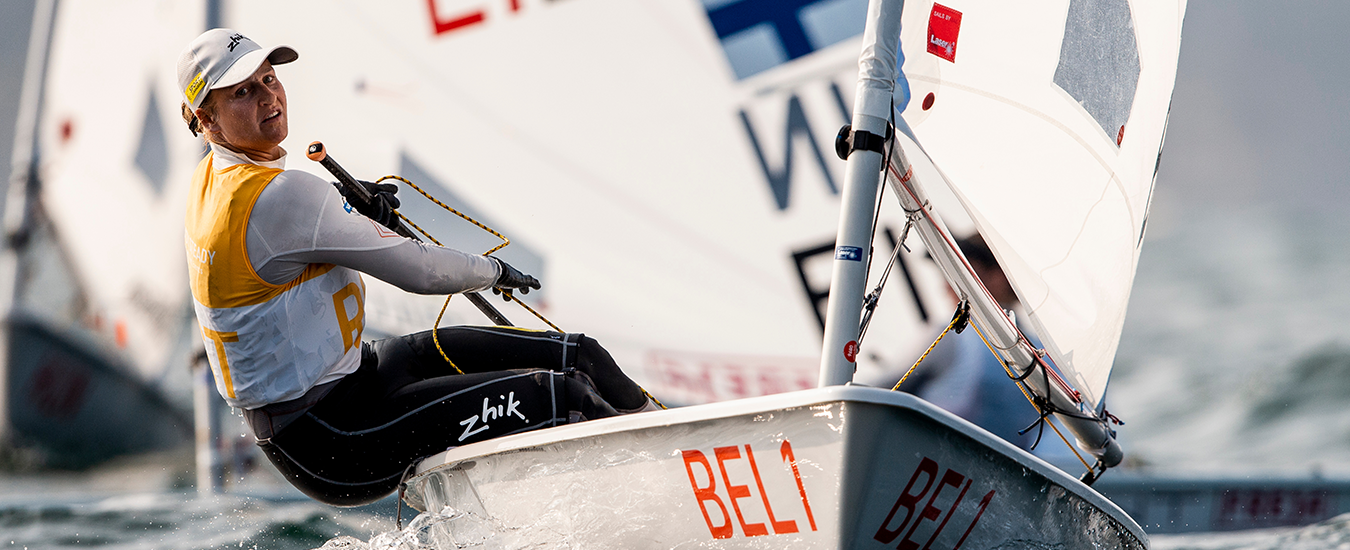 In the anticipation of Tokyo 2021, we interviewed our qualified athletes before they pack their bags! This week in the spotlight: Emma Plasschaert
Emma Plasschaert / 01-11-1993 / Ostend, Belgium / Sailing
On the off-chance that some of our readers don't know you yet, let's kick off with some personal questions!
Starting off easy, are you ready for Tokyo?
"I'm definitely ready for the battle! I think combativeness is an aspect you definitely can't lose as Tokyo is getting closer. The more combative you are, the more self-confidence you build up and the faster the stress reduces."
Which sport would you practice if sailing wouldn't exist?
"I see myself possibly excelling in another water sport, maybe kiting or even rowing! It would have something to do with water anyway."
When did you start sailing?
"I started sailing when I was 7 years old. As soon as I could swim, my dad put me in a boat."
How has the preparation for Tokyo been going so far?
"The preparation had its ups and downs if I'm honest. With the circumstances we had last year we definitely made the best of it. In an ideal world we would have definitely done more competition, unfortunately this wasn't possible as many competitions got postponed. Furthermore, our training hours are less than we had hoped, but that's the same for everyone!"
Which moment are you most proud of in your sports career?
"I look back most proudly on my victory during the test event. It was nice to perform well during the "rehearsal".
A question that can't be avoided these days, to what extent did Covid-19 have an impact on the preparation for Tokyo?
"Quite a bit, but somehow I think Covid-19 has also made me mentally stronger and that's something I like to carry with me to Tokyo. When the stress comes up, it's something to remember and to keep perspective."
We continue with a few questions about Tokyo.
When are you leaving for Tokyo?
"We're not sure yet, but probably the second week of July."
When should we sit behind our TVs with flags, bells and whistles?
"Our competition starts on July 25 with the most important and exciting moment to watch being the medal race on August 1!"
What are your goals in Tokyo?
"I want to be able to look back on my race with no regrets, knowing that the sailor I showed is the best possible version of myself. Sailing is so unpretictable that sometimes you really can't control the outcome."
Which sport is missing from Tokyo 2021 in your opinion?
"That's a good question! I personally think that acrogym certainly qualifies."
To you, who is the greatest Olympian of all time?
"For me, the greatest Olympian of all time is Usain Bolt. So many times I remember watching the athletics finals in full admiration of his crazy performances.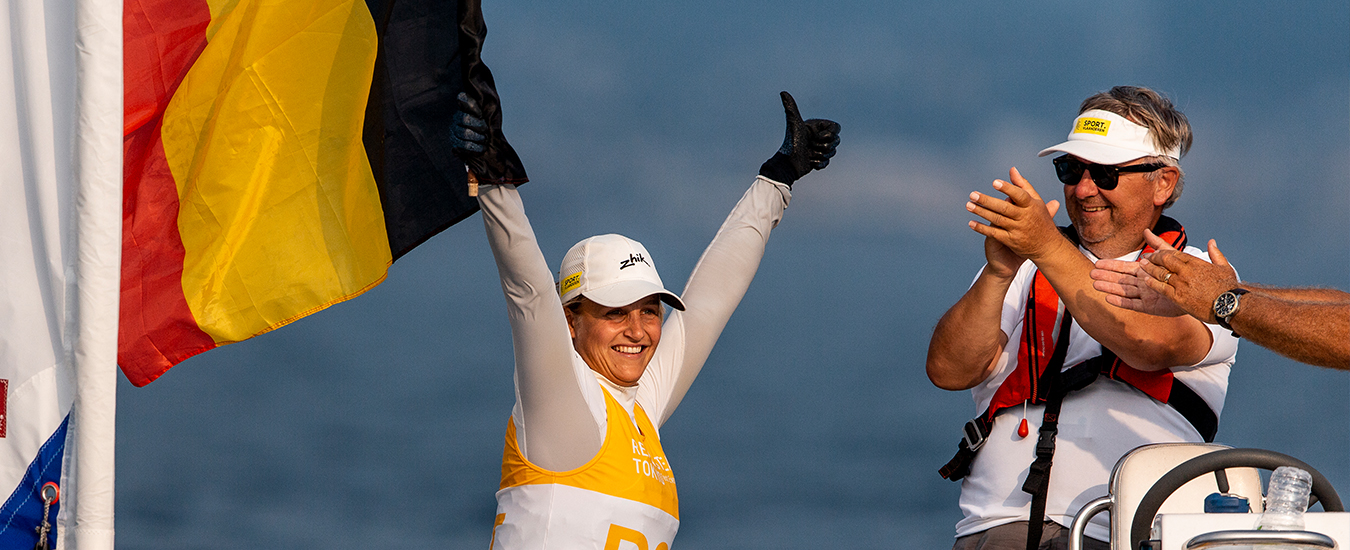 To conclude, we would like to bridge the gap between you as an athlete, Tokyo 2021 and the importance of sports nutrition.
How did you come into contact with 6d Sports Nutrition?
"I came into contact with 6d through Team Belgium. I was always looking for the right sports nutrition and before 6d, my options in Belgium were limited."
Which product helped you the most during your preparation for Tokyo?
"I think the Hydro/ORS has helped me the most towards Tokyo."
Why do you prefer this 6d product?
"It is really hot in Tokyo so it's very important to eat right and to hydrate enough. As an outdoor athlete we spend more than 6 hours at the hottest time of the day in outdoor temperatures. If you don't hydrate enough you come back in the evening with a headache and you can't even recover properly! So it's immensely important to add something to your water."
What is your biggest "rookie mistake" in terms of sports nutrition?
"I think the biggest rookie mistake is the dosage of sports nutrition. Some athletes go for an hour of cycling and already think they need energy drinks right away, while others go 3 hours of cycling without a drink. Knowing well what your body needs at what time is crucial."
Imagine the IOC allowed you to bring only one product to Tokyo, which one would you choose?
"Then I'll probably take the Energy Nougat Coffee. Those are just delicious, they give enough energy for our races and I just love the taste of coffee."