Vegan recovery balls
🕒10 minutes
✔ Vegan
🥣 Makes 12 recovery balls
✔ Lactose free
🥄 after exercise
❌ Gluten free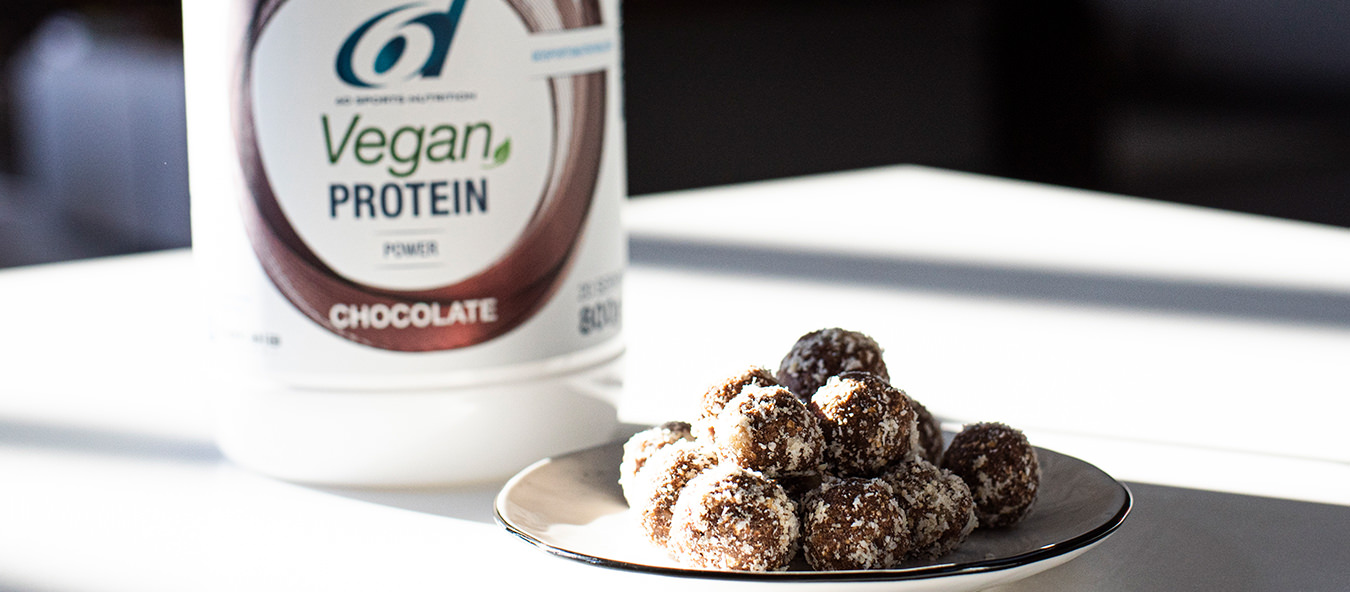 These recovery balls can be used as healthy plant-based recovery snack rich in proteins, fiber and omega-3 fatty acids. Eat 4-5 balls after training, depending on exercise intensity and personal goals.
Instructions
01.
Remove the pits from the dates and soak them in boiling water beforehand for 30 minutes. Drain the dates, reserving the soaking liquid.
02.
Put first the oats in a blender and blend until it becomes a fine flour. Add the remaining ingredients, except the coconut flakes, and mix until a dough-like texture forms. (Add the soaking water a tablespoon at a time, but only if needed).
03.
Make 12 balls of +/- 1 tablespoon each.
04.
Roll the balls in the coconut flakes.
05.
Let the balls set for 30 minutes in the fridge before serving.
Nutritional information
| Nutrients | Per Serving 25g |
| --- | --- |
| Energy | 89kcal |
| Fats | 1.8g |
| Carbohydrates | 10g |
| Fibers | 2.6g |
| Proteins | 6.2g |
| Salt | 0.2g |
| | | | | | | |
| --- | --- | --- | --- | --- | --- | --- |
| Nutrients | Energy | Fats | Carbohydrates | Fibers | Proteins | Salt |
| Per Serving 25g | 89kcal | 1.8g | 10g | 2.6g | 6.2g | 0.2g |