Recovery pancakes
🕒15 minutes
❌ Vegan
🥣 Makes 6 pancakes
❌ Lactose free
🥄 after exercise
❌ Gluten free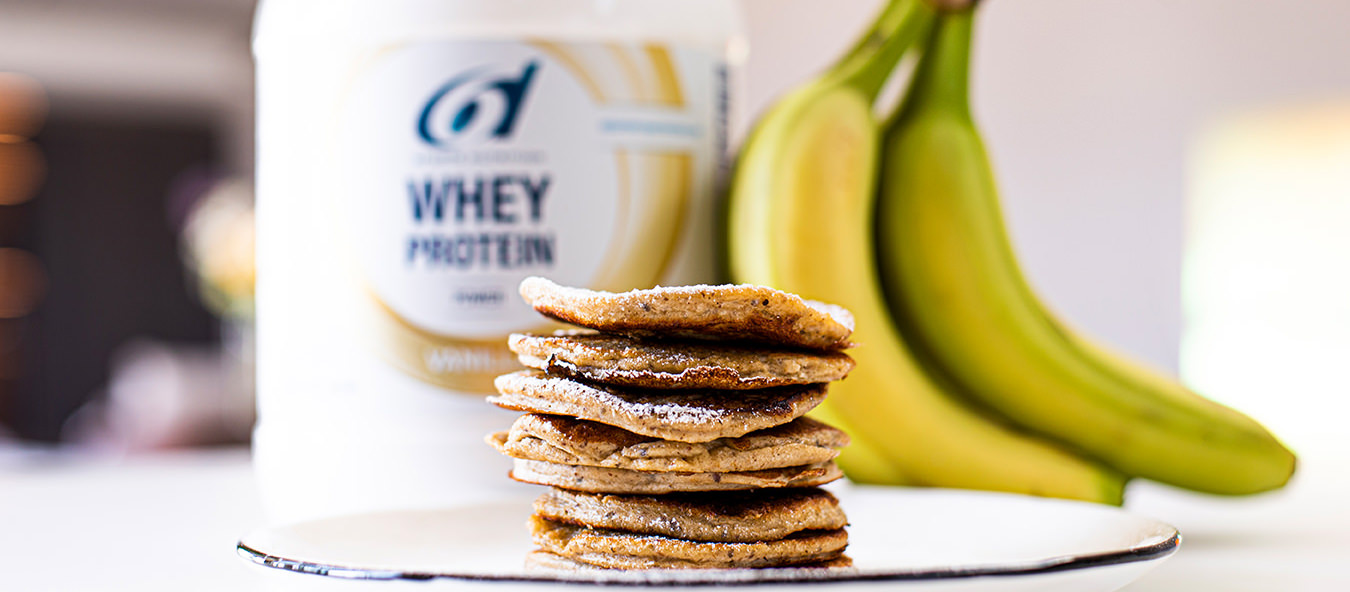 This recovery pancake is a great treat post-exercise or as pre-exercise meal. Eat 2-3 pancakes depending on exercise intensity and personal goals. Use a carbohydrate rich topping (fruit, syrup, jam … ) if you want to boost carbohydrate intake even further.
Instructions
01.
Put first the oats in a blender and blend until it becomes a fine flour. Add the remaining ingredients and blend until you have a pancake batter-like texture.
02.
Oil a frying pan with coconut oil or butter and put it on the stove over medium high heat. Pour 1/6th of the mixture onto the pan for each pancake.
03.
Cook the pancake until the bottom is light brown. Flip it with a spatula and cook the other side.
04.
Serve hot with or without your topping of choice.
Nutritional information
| Nutrients | Per Serving 75g |
| --- | --- |
| Energy | 127kcal |
| Fats | 1.5g |
| Carbohydrates | 16g |
| Fibers | 2g |
| Proteins | 9.3g |
| Salt | 0.3g |
| | | | | | | |
| --- | --- | --- | --- | --- | --- | --- |
| Nutrients | Energy | Fats | Carbohydrates | Fibers | Proteins | Salt |
| Per Serving 75g | 127kcal | 1.5g | 16g | 2g | 9.3g | 0.3g |