Energy Bar with peanut butter and banana flavor
🕒 35 minutes
❌ Vegan
🥣 5 bars
❌ Lactose free
🥄 During long endurance training
❌ Gluten free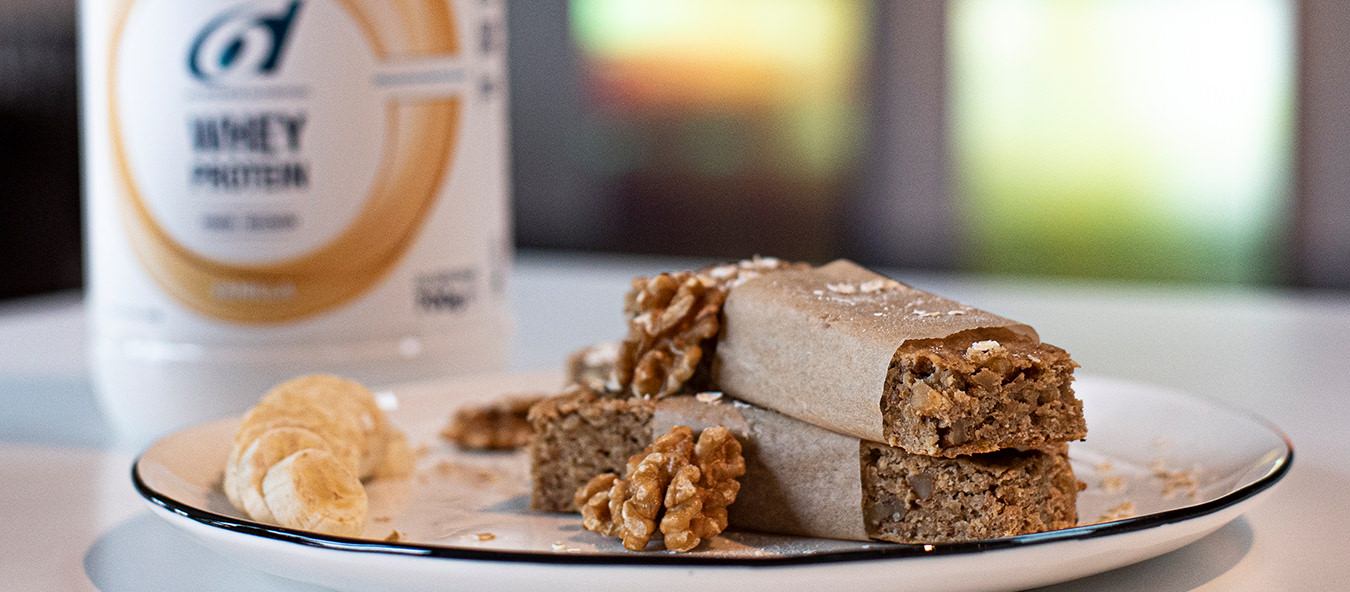 These bars are ideal for long endurance training, during less intensive moments. Due to the high protein and fat content, these bars are best taken during the less intense moments of training to avoid stomach complaints.
Instructions
01.
Crush the bananas and add the peanut butter, maple syrup and apple-sauce.
02.
Melt the coconut oil and add to the banana-peanut butter mixture.
03.
Add the oatmeal, vanilla extract, whey protein and walnuts and mix until combined.
04.
Transfer the mixture to a baking tray and bake in a preheated oven at 180°C for 20 to 25 minutes until the bars are golden brown.
Nutritional information
| Nutritional values | Per bar 85g |
| --- | --- |
| Energy | 284kcal |
| Fats | 9,5g |
| Carbohydrates | 34g |
| Fiber | 4,5g |
| Protein | 13g |
| Salt | 0,3g |
| | | | | | | |
| --- | --- | --- | --- | --- | --- | --- |
| Nutrients | Energy | Fats | Carbohydrates | Fibers | Proteins | Salt |
| Per Reep 90g | 305kcal | 17g | 29g | 6.2g | 20g | 1.3g |